BLACK. Whether considered a color or a shade, it's the most inclusive shade one can perceive. In nature, only pure black can exist without any light at all.

A black object absorbs all the colors of the visible spectrum and reflects none of them to the eyes. In fashion, black is an absolute go-to shade or color expressing class, elegance, power and sexiness.

Symbolically, black embodies the emancipation of humanity. It epitomizes progress, responsibility and uniqueness. In fashion, black has become a call for action, social engagement and inclusion.

Ultimately, it all boils down to the Simplicity of Black.
What's your shade of BLACK?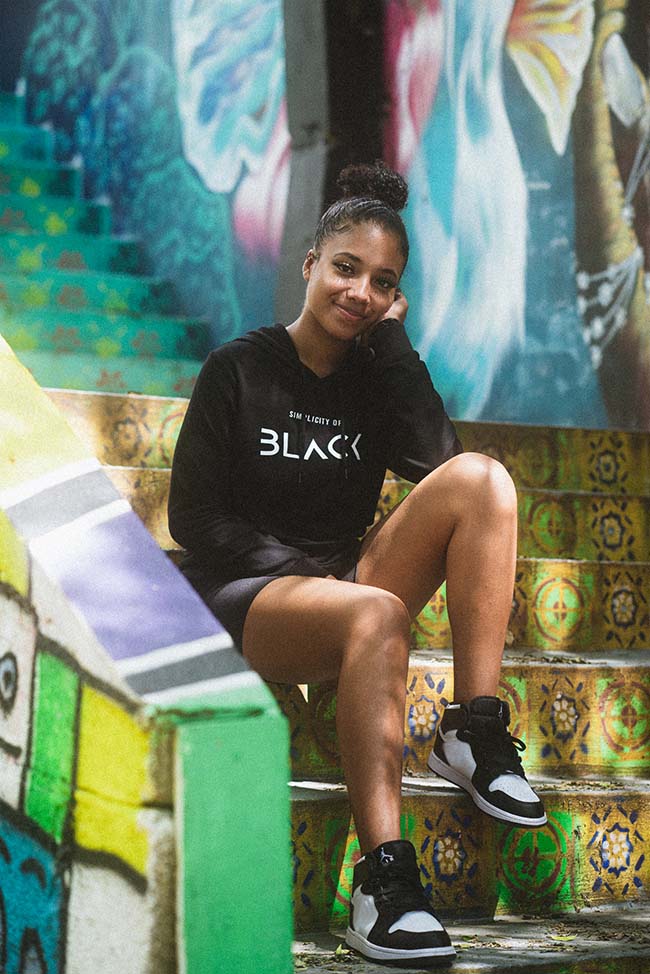 Our branded collection of apparel and accessoires designed for the individual who has a little something -or a lot – to say.
Simplicity of Black encourages you to express yourself by customizing your messaging inspired by the continuous emancipation of humanity and fundamental value such as progress, social engagement, uniqueness, responsibility and inclusion.
Click to Shop Men or Shop Women
Show the world what's on your mind.
Do you feel free to live your truth and express yourself? What are your thoughts, your beliefs, your views? Now more than ever, we embrace our inner dialogues. We seek to correlate our outer image as an individual with what's going on on the inside. To us, clothes don't just offer protection against the elements nor are they just styling elements. They've become an extension of the inner 'self' as part of the fabric of what makes us, us. What we choose to wear is a powerful vessel to convey our thoughts and fulfil our needs to fashionably connect with others through the written word.
"IT'S NOT WHAT YOU WEAR,
IT'S WHAT YOU STAND FOR"
- Simplicity of Black
"IT'S NOT WHAT YOU WEAR, IT'S WHAT YOU STAND FOR."